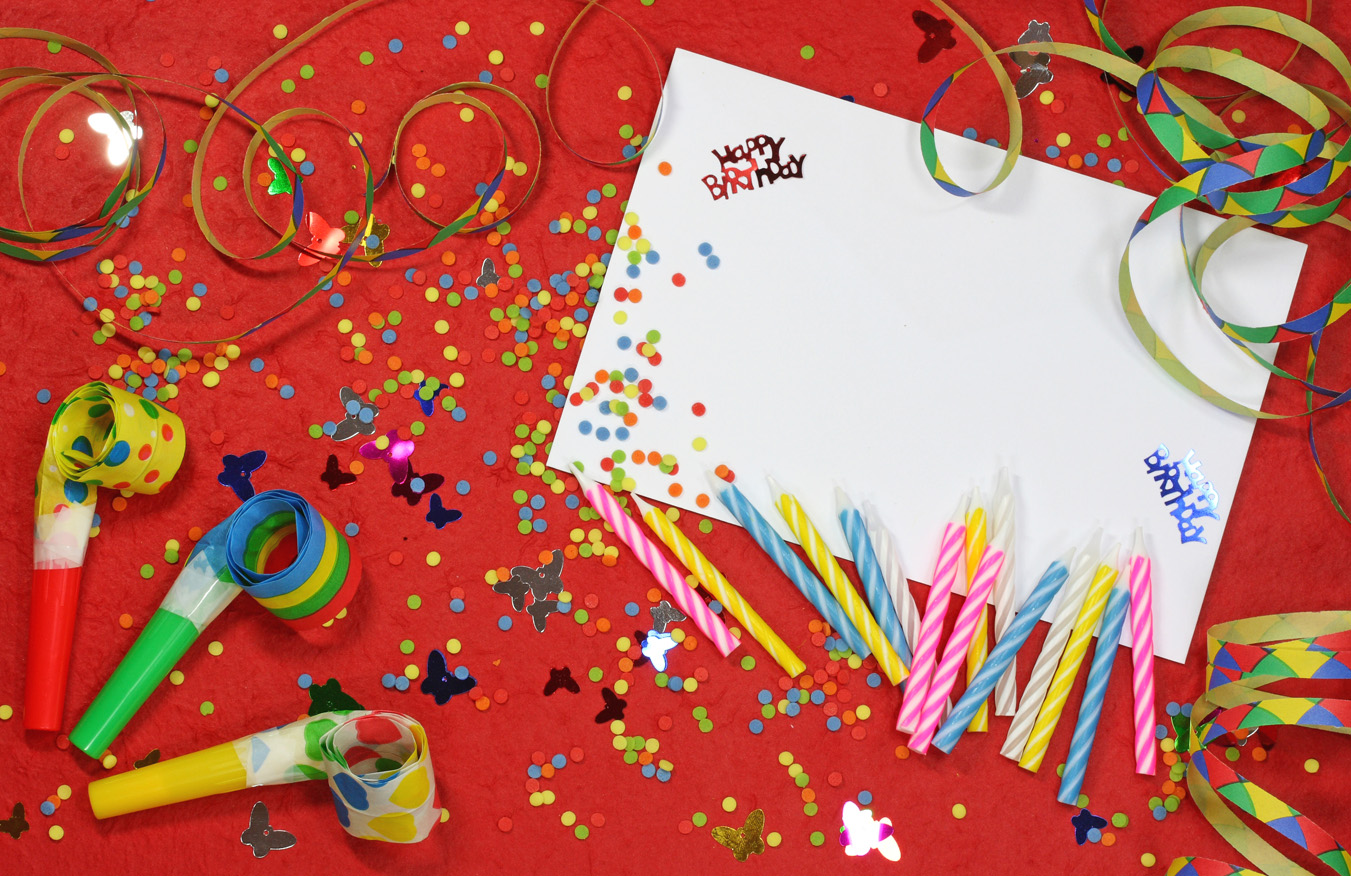 It was the day before the arrival of the Wheaten Princess in New York. It was also Killian's Birthday!

Captain Guiness and Lt. Abby decided that the usual 'Last Night' celebrations should include special entertainment to mark the occasion. (It was all kept a secret from Killian, of course. This was to be a

SURPRISE PARTY!

)

Those who were responsible for the planning felt really excited about it, and took great delight in the 'secret arrangements' being made. Oh, it

IS FUN

organizing a Surprise Party! But keeping it all a secret from Killian and Tuckerotti was not such an easy task! They also had to keep it a secret from anyone who might, in a manner of speaking, 'let the cat out of the bag'! So Katie S, Brady, Sister Ella and their friends could not be told either!
Cooper was preparing a news item to wire on to his newspaper, but the photos would have to wait until the 'Big Night'! He didn't want to spoil the surprise.

Talking with him in the Captain's cabin were Murphy V, Hurley, Seamus, and Boogie. They had all combined their talents to arrange for suitable decorations, and for invitations to go out to all passengers on board - excepting those known personally to Killian. They also helped Shadow to find extra entertainment.
Meanwhile, Abby was chatting with Shadow about the entertainment planned for the Party and the 'Final Night' on the Wheaten Princess.

It was decided to bring back the 'BIG BAND' for a final performance and, a new singer whom Shadow had just discovered. He had been taking a walk on the promenade deck one morning when he heard someone singing an Irish song. After some persuasion, the young man agreed to join in the special night's entertainment.

Also returning would be the girls from the Passionate Pooches, along with Cassie, doing another Andrews Sisters number.

It seemed likely that the little Ballerinas might put in a special performance too. Hurley was working on that one!

Abby had also asked Tuckerotti to sing a duet with Killian, and they had both agreed (being blissfully unaware of the special arrangements!).

So it promised to be a

'NIGHT OF SURPRISES'

- and Abby felt that it would be a memorable close to the Cruise.
So, while these gallant volunteers set the stage for the 'Party of a Lifetime', Killian, her sister Katie S, and their friends, remained unaware of what was being planned.

On that special evening, everyone began to fill the Fun Lounge well before the 'Birthday Girl' and her companions were scheduled to arrive. Abby had trouble keeping them all quiet, and there were little 'stage whispers' and stifled giggles as they all waited for the Guest of Honour.

Killian remarked how strange it was that the ship was so quiet and still. WHERE WAS EVERYONE?!

Tuckerotti had 'smelled a rat' some time ago, but did not tell anyone of his suspicions. He just smiled, took Killian's paw, and waited for the expected roar of applause as she entered the lounge.

He wasn't wrong! There was a blast of trumpets playing a fanfare of welcome, followed by lights coming on like it was New Year, and excited voices calling out Killian's name, accompanied by cheers and laughter. Then, the Band struck up with

'HAPPY BIRTHDAY'

and every voice was raised in song.

Killian couldn't believe her ears, and Sister Ella had tears of joy and pride in her eyes. Katie S hugged her sister, and Tuckerotti whispered 'Happy Birthday, Darling', in her ear. Brady leaned over and gave her a kiss, then lit a cigar and puffed away happily!

They were surrounded by admirers, and gifts were placed on a special table where Killian could open them easily.

After all the gifts had been opened and people thanked, it was time to sit down and enjoy some treats. Champagne flowed and the food was supurb.

Before the entertainment began, Cooper was busy with his camera, taking group photos of those present. He missed no one!

The first group had been discussing their various talents, and Reese made a joke which may, or may

not,

have been perceived as 'funny'. Certainly, Sweetie didn't think so!


Shadow was entertaining them with more music from Gershwin, which everyone enjoyed. Abby was with the handsome Bailey Beachboy, and Captain Guiness was with his special lady, Bella Beachbunny.

It was during the conversation that another closely guarded secret came out. Apparently, in Venice, the Captain and Bella had 'tied the knot'!!!!!!!!!!!!!

They had sneaked off to be secretly MARRIED!



Now, THERE was one for the books!

Cooper had been the one to 'ferret it out', of course. He knew EVERYBODY'S business! He had followed them after seeing them together at that Outdoor Restaurant in Venice. (Remember this picture below?)
Cooper, with his nose for a headline, sniffed out a secret rendezvous being arranged, and he had been the ONLY person who knew! Well, now the secret was OUT!

Cody and Morgan had commented on the fact that the Captain had invited Bella to his cabin after leaving Venice, and that she had remained! Abby called Captain Guiness a 'sly old Sea Dog', and laughed heartily! Murphy M and Keeleigh, who had just joined them, had overheard. So it wouldn't remain a secret now!

This Cruise certainly was packed with surprises and celebrations! (Cooper thought the Wheaten Princess should be renamed 'THE WHEATEN LOVE BOAT'.)
Before Cooper could get another group together to photograph, Shadow called up all those who had taken part in the

'BIG BAND'.

Everyone looked to the stage in eager anticipation of what was to come.

A gasp of delight swept the room as Bristol, Punky and Cassie, who had entertained them with an 'Andrews Sisters' impersonation on the Big Band Night, returned to the stage in Army style costumes.

Shadow announced that they would sing a well-known song from WW2 - DON'T SIT UNDER THE APPLE TREE.

The band struck up and the girls began to sing. Every foot was tapping and some sang along in the chorus.
CLICK ON THE PAUSE BUTTON BELOW, AND THEN CLICK ON THE ARROW BELOW THAT TO HEAR THE GIRLS SINGING.
Applause rocked the ship and, after the girls had left the stage, the Band struck up with more Big Band selections. People couldn't resist the beat, and got up to dance.

Cooper picked up his camera and continued taking photographs. People were happy to pose for him because they wanted to have photos to remind them of this historical Cruise, and Cooper was very good at his job!
The news of the secret marriage of Captain Guiness to Bella Beachbunny soon got around, and was the talk of the night! It also seemed to be giving some of our friends 'ideas'!
The next group to appear before Cooper's camera was a very distinguished party. It included Sister Ella, with Killian's sister Katie S, Tobey and his wife Reilly, Killian and Tuckerotti, and HRH Emma, with Brady.

And the band played on!

In the meantime, Abby was chasing up Jimmy. He was in the 'wardrobe' room getting into a costume that Abby had insisted he wear. Well now! I wonder what all that is about?!
It was obvious that something was going on. The 'Big Band' concluded their segment and left the stage - all except Shadow, Finnegan B and Riley M, who resumed their usual positions. Just to the side of the stage stood the girls of the Passionate Pooches to provide backing.

Abby went up to Shadow and whispered something in his ear. All the musicians selected a sheet of music from their collection and nodded that they were ready.

Abby then tapped the microphone and coughed, to get everyone's attention. Obviously something special was about to happen.

"I have the first of our surprises for you now," she said cheerfully. "But first, I must tell you a little story that I heard from Shadow." (Shadow grinned as all eyes slid in his direction.)

"He was taking his morning jog around the deck when he heard someone singing Irish songs." She paused to let that sink in, then continued, "It was quite good singing, and as he was on the lookout for new talent for this evening's entertainment, he stopped to see who it was."

(By now Abby had the undivided attention of everyone present.)

"Well, you'd never guess, but it was our Lifeguard, JIMMY!"

A gasp went around the room and quite a bit of soft chatter as people commented on this bit of information. Jimmy, a SINGER!! They knew he played the Saxaphone, because they'd seen him in the 'Big Band' - but a singer - well, that was a surprise!

Abby raised her paw in a gesture which called for silence, and continued.

"Now, Jimmy is going to perform one of his favourite Irish songs for you. It reveals his preference in ladies (a chuckle), and I don't need to announce the title. It is self evident! So put your paws together for JIMMY!"

Jimmy bounced onto the stage and did a little jig. Everyone roared laughing and clapped enthusiastically. He doffed his hat and bowed. This delighted the audience, especially as he was dressed as a Leprechaun!

He started with a couple of typical Irish jokes, and then said in a broad Irish brogue:

"There now - I'll be singin' ya all a little song of Ireland. About all those sweet Colleens ! "

He nodded to Shadow, and the most delightful song began.





ALLOW THE PREVIOUS TUNE TO FINISH, THEN CLICK ON THE ARROW BELOW TO HEAR JIMMY'S IRISH SONG.
Jimmy took a couple of 'curtain calls' - and told a few more Irish jokes, and then, because he would not be allowed off the stage until he sang again, he gave a cheery rendition of 'When Irish Eyes Are Smiling'. After the applause died down, he joined Nelly in the group that Cooper was assembling.

Jimmy and Nelly had liquid refreshment on their minds, but the others were discussing music.
There was an emotion filled silence at the close of the song, followed by a tumult of applause, and it seemed that everyone in the huge ballroom got to their feet. The applause went on, and on. Cheers and shouts of 'Bravo' - 'Well done!' - 'Encore' and the names, 'KILLIAN'! 'TUCKEROTTI!' - repeated over and over again.

Shadow commented to Abby that what they had seen - and heard - was

a living love

- and so it had been.

It was an experience that no one would ever forget.

Cooper took pictures, then got out his notebook and wrote a news heading:



"A LIVING LOVE - between two of the world's greatest singers - KILLIAN and TUCKEROTTI"
Hurley arrived with the three ballerinas. It seemed they were enjoying the drinks and special buffet food before their turn came to perform. They looked delightful in their Ball Gowns, and Murphy V, who was with Khaki, commented that it appeared as if Hurley was taking a special interest in Darcy. Hmmm.

Boogie was escorting Brandy G, who couldn't contain her excitement at being noticed by such a rich, important man. She was actually blushing!

Brandi B was, of course, with Teddy, the talented young clarinet player whom Shadow had discovered. Shadow had offered him a job with his Band, but Teddy was still undecided. He didn't want to be too far away from Brandi B.
The next performance was another mind-blowing surprise! The two 'serious' gentlemen that Abby announced were the

LAST

pair that anyone expected to see ON THE STAGE!

The famous French-Canadian detective, Inspector Griffin, and his assistant, Major Sydney - British Grenadier Guards, retired!

There was an exclamation which echoed all around the room as they marched onto the stage, dressed as French Gendarmes!

Now, what could these two possibly be doing?

Not SINGING - Surely!!!
ALLOW THE PREVIOUS TUNE TO FINISH, THEN CLICK ON THE ARROW BELOW TO HEAR WHAT GRIFFIN AND SYDNEY ARE UP TO!
After that

STUNNING

performance of the

'The Gendarmes Duet'

, from the Offenbach Comic Opera,

Genevieve de Brabant,

the audience went mad with applause and shouts of

'

BRAVO'.

Who would have believed it?!

Shadow had recorded the performance, and continued to play it as the 'odd couple' left the stage, and were immediately grabbed by Cooper, for a group picture.

It had been a performace worthy of Music Theatre, and everyone looked at the two Sleuths with renewed admiration and respect.

They wondered what FURTHER surprises were in store for them!

Just as Cooper was posing the group, Abby came up and, taking the camera from his paws, she gently pushed him into the back row so that he could be included in this group photograph. She told everyone to 'say cheese', and snapped.

The evening was drawing to a close, and a feeling of nostalgia entered the jovial atmosphere. Some expressed their thoughts openly, and Stella seemed more than usually wistful.

Sadie, who had been keeping company with Boomer, the Egyptologist, wondered what his plans might be. She felt sad when Kelsie, the Archaelogist/Anthropologist who worked with Boomer, told her that they were returning to Egypt the following year.

Cooper, of course, had big plans in mind. He had some fantastic stories for his Newspaper. Griffin, in festive mood and full of fun (and French Champagne!) made a witty remark about it, which didn't go unnoticed by Maggie!
Meanwhile, the three little Ballerinas were dressing for their final performance on the Wheaten Princess.

Abby mounted the stage and announced that they were now to be entertained by three of their favourite performers. The Three Ballerinas!

She also announced that Hurley had just received the news that the three Ballerinas had been signed with the

Ballet Theatre in New York.

The room erupted with applause.

"Thank you!" Abby smiled. "Now, sit back and enjoy a performance of the

'Dance of the Little Swans'

from Swan Lake."

Shadow placed a CD into the player, and turned it up. The opening bars rang out, and three dainty little Swans floated onto the stage. You could have heard a pin drop!


Abby, Bailey Beachboy, Capt. Guiness, Bella Beachbunny, Jimmy and Nelly were sitting together as the Band played, and the final two performers were dressing for their special act.
"This act should have everyone swooning," said Abby.
"OR - have them all weeping fountains!" said Bella with a chuckle.

Guiness and Bailey Beachboy laughed, but Jimmy reminded them that this HAD been an unusually 'sentimental journey'.
"We have all made life-time friends on this voyage, and parting is not always 'sweet' sorrow. Paths cross, like 'ships in the night' and, for a brief time, they come together and have a special meaning. But then, they go their separate ways - that's life!"
Abby gave him a prod and exclaimed in mock surprise:
"

JIMMY!

I didn't realize you were such a philosopher! You almost had

ME

in tears then!"
ALLOW THE PREVIOUS SONG TO FINISH, THEN CLICK ON THE ARROW BELOW TO HEAR THE DUET.
(YOU WILL NEED TO TURN UP THE VOLUME, AND SCROLL DOWN VERY SLOWLY AS THE INTRO PLAYS.)
After that breathtaking performance from these three delightful little ladies, many of the passengers said they would surely attend their début performance in New York. Indeed, who would want to miss it?
And so it came to an ending, but a bright, happy one, with everyone singing and dancing to the music provided by the BIG BAND.

The dawn was breaking over the horizon, and a golden sun was rising upon another day, and new beginnings.

Captain Guiness and Bella Beachbunny stood on the upper deck watching the sunrise. On another part of the deck the other newly-married couples stood together too, feeling happy, yet sad that the Cruise was over. Tobey and Reilly knew that their Moms and Dads would be waiting for them at the passenger terminal when they docked in a few hours time, in New York. Then they would be dividing their time, making mischief at their homes on the East and West Coasts!

Likewise, Cody and Morgan were making plans for the future. They had been given the gift of a house by Morgan's parents. What fun they would have decorating it!

Abby stood with Bailey Beachboy, wistfully looking at the reflected gold on the waves. Bailey BB suddenly bent his head and whispered something in her ear. Her face lit up like a Christmas Tree, and she gave him a wonderful smile, and nodded her head - 'Yes'!

HRH Princess Emma was talking with Brady, and it looked as if they might be making arrangements, too! Also looking very serious were MacKenzie Jane and Clancy. She was writing something on a piece of paper for him, and he reached into his pocket and handed her what looked like a business card.

Boomer and Kelsie were discussing a cruise back to Egypt in the coming year, and Murphy V, who had the lovely Maggie with him, was chatting with Cooper about how to

sell

their stories instead of giving them to the newspaper! Now there's a plan!

Buddy was with Maeve, exchanging phone numbers and email addresses, and Scooch was making plans with Rudy.

Queenie and Seamus had already made arrangements to get together in New York, and Nelly was reminding Jimmy about meeting her family when they docked.

Guinny, Keeva, Bailey and Katie T were whispering in a corner, when Dasher came along and they began to make plans to meet up as soon as the FBI boys had reported to their supervisor.

Other couples were locked in deep conversation, including Punky and Max, Bristol and Riley M, Sweetie and Reese, Shana and Riley A, Keeleigh and Murphy M. Perhaps some of these planned to make their relationships more permanent, too!
Copyright - A P - 2009 -2010
Some sleepy people were making their way back to their cabins to get some 'shut-eye' before the ship berthed in a few hours.

Dr Charlie kissed Lexi good night at her cabin door, and Finnegan G was arranging to meet Tess again before they disembarked.

Stella and Kansas continued their conversation about how they wished some handsome man would propose marriage to them, and Guinness N overheard them. Boogie strolled up, too, and suggested that Stella, being the Fortune Teller, should know in advance. Just as they were discussing this, Griffin and Sydney joined them, and Griffin reminded Boogie that Fortune Tellers can't tell their OWN fortunes! Then, in fun, he took their paws and made as if to study them. In a minute, he looked up and announced that Madame Stella would marry a handsome rich man

, like Boogie

, and that Kansas would meet a clever barman

, like Guinness N!

Well!

THAT

certainly raised their eyebrows!

Back at the Bandstand, Shadow, Finnegan B and Sadie were encouraging Teddy to accept the offer Shadow had made for him to join the band. Brandi B urged Teddy to take the job. It was a wonderful opportunity to see the world and receive good pay as well. Teddy said he would give it serious consideration.

Cassie had also been asked to join the Passionate Pooches, and she was very keen on the idea. They had a little while yet to make up their minds.

Breathless with excitement, Darcy, Khaki and Brandy G were chattering away to Hurley. They were FAR too excited to sleep! Yes, he would go with them to meet the director/producer of the New York Ballet Theatre.

Yes

, he would help them find somewhere suitable to stay in New York, close to the Theatre.

YES!

He would continue to take care of them (especially Darcy!) and support them. Oh, how they loved him!

Finally, we see a little party making their way to the suites on the Boat Deck. Sister Ella, who was certainly not accustomed to such late nights/early mornings, was being helped back to the cabin she shared with Katie S - Killian's sister. Sister Ella thought life would never be quite the same again, and though she was weary, her eyes were bright with the thought of an approaching Wedding; that of her dear Killian and the great Tuckerotti.

Katie S looked forward to being a Bridesmaid for the very first time!

Tuckerotti saw Killian to her door, and they both paused for a long moment - unable to part. It was too late to say 'Good night' - and it seemed rather silly to say 'Good morning' - so they just said, almost in unison -

"See you later, Honey!"

-------------------------------------------------------------------------------------------------------------------

Another exciting, romantic, adventurous Cruise had drawn to an end. No one would forget it, and no one would forget those they had come to regard as friends, and lovers.

The Wheaten Princess passed the Statue of Liberty, and once more they were home - in the good old USA.

New adventures, new appointments, new experiences, and new lives were about to begin.




*************************************************
After everyone had settled down, the members of the BIG BAND began to make their way to the stage once more.
They took up their positions and tuned their instruments, then Captain Guiness joined Abby on the stage and took the microphone.

The Band played a cheeky fanfare, and Guiness cleared his throat. Everyone knew this was the 'farewell speech', and the room became very quiet and still.

"As our Cruise draws to a close, I want to thank you all for taking this voyage with us, and for making it such a memorable one." He paused, then continued. "We have come through a bomb threat by terrorists, a dreadful storm and, thanks to some very efficient fellows travelling with us, we came through it all safely." (Applause, and shouts of 'Sure did'!)

The Captain went on - "We saw Paris, Marseille and many other places in France. We wined and dined, and bought out all the shops!" (Giggles from the girls.) "And we heard the great talent of our own Band leader, Shadow, in his recital at Marseille." (More applause and cries of 'Bravo, Shadow'.)

Guiness paused again to let the cheers die down. "Then," he continued, "we went on to Venice, where we enjoyed an ancient city and - (with a grin) nobody fell out of their Gondola into the canal." (Another pause for laughter and wild cheering.)

"We were present at the debut performance of our own Killian, as she sang opposite the Great Tuckerotti in

TOSCA

, and after that, we had a Double Wedding on board." (So much cheering that the Band had to do a drum roll to regain some silence in the room!) Abby was laughing, and Captain Guiness enjoyed the light-hearted atmosphere too.

Finally he tapped the microphone and said in a more serious tone:

"So, all good things must come to an end, and sadly, we have to say goodbye to you all in just a few more hours. But to bring this celebration, this festive night to a close, I think it appropriate that we all stand together, and join paws, and sing AULD LANG SYNE - a traditional farewell song that originated in Scotland. Shadow has a special arrangement that was played many years ago by a famous American Band Leader."

He turned to Shadow, who tapped his baton on his music stand, and all the Band members raised their instruments to their lips. Sadie was ready on Bass, and Riley M on drums.

Everyone stood, and the Band began to play. Every voice joined in.





WAIT FOR THE DUET TO FINISH, THEN CLICK ON THE ARROW BELOW
We're public guardians bold yet wary, and of ourselves we take good care.
To risk our precious lives we're chary, when danger looms we're never there,
But if we meet a helpless woman, or little boys that do no harm,

Chorus:
We run them in, we run them in, We run them in, we run them in,
We show them we're the bold gendarmes.
We run them in, we run them in, We run them in, we run them in,
We show them we're the bold gendarmes.

Sometimes our duty's extramural, and little butterflies we chase.
We like to gambol in things rural, commune with nature, face to face.
Unto our beat then back returning, refreshed by nature's holy charm,

Chorus:

If gentlemen will make a riot, and punch each other's heads at night,
We're quite disposed to keep it quiet, provided that they make it right,
But if they do not seem to see it, Or give to us our proper terms,

Chorus:

************************************************

Below are the lyrics so you can follow ......
THIS CRUISE WAS CREATED AS A FUND RAISER TO HELP SUPPORT THE WORK OF S'WHEAT RESCUES.
TO MAKE A DONATION, PLEASE CLICK ON THE LINK GIVEN BELOW.
ALLOW THE GENDARMES DUET TO FINISH, THEN CLICK ON THE ARROW BELOW TO HEAR THE BALLET MUSIC. (TURN UP VOLUME)
THE PASSENGERS AND CREW OF THE WHEATEN PRINCESS, BID YOU ALL A FOND FAREWELL!
At that moment, they all paused in admiration as a truly beautiful sight emerged from the dressing room.



KILLIAN,

dressed as 'Christine' in the Andrew Lloyd Webber Musical - The Phantom Of The Opera.

Walking behind her was her fiancé, Tuckerotti, dressed for the part of Raoul.

Killian wore a champagne lace gown, with a blood red velvet cape. She was magnificent!

The curtains were drawn, and they took their places on the stage, waiting for their cue. As Shadow started the recorded music, the curtains rolled back and the soft notes of the introduction began.

There was a gasp from the audience, and then a hush fell as the couple on stage moved toward each other, and Tuckerotti began to sing the opening bars of 'ALL I ASK OF YOU'.

When Killian joined in, there was an audible gasp of delight. Her voice rang with such purity and sensitivity that it reached out and plucked at the strings of every heart.