The reception room was all set up with food and drinks, and the members of the WWB wasted no time in 'tucking in'!

Just as the room was buzzing with chatter, five late-comers arrived at the door and were greeted with great enthusiasm by Clancy and Cooper.

Tigger sounded a drum roll and someone blew a loud trumpet fanfare as the 'famous five' entered.

To everyone's delight, everyone began singing 'For They Are Jolly Good Fellows' to special words written by Maddie.
Let's hear it for five sleuthy wheatens
Those robbers sure took a beatin'
They all got our stuff back so sweet! an'
So say all of us!
An' so say all of us!

Chorus
For they are all sleuthy wheatens
For they are all sleuthy wheatens
For they are all sleuthy wheatens
And so say all of us!!

Woody,Guinny and friends got those robbers so quickly
They growled and they barked - the robbers looked sickly
Our band stuff and treasures returned and so slickly!
And so say all of us! And so say all of us!

What would we do without Woody
What would we do without Guinny
What would we do without them all?
And so say all of us! And so say all of us!


Then the five 'Super Sleuths' were rushed by everyone, amid clapping and cheerful back slapping!

Everything had turned out well. As seen earlier, Cooper had his Porsche back (though already it was on its way to the USA to greet him when he returned home) - the Band had its instruments again, and of course, the girls were overjoyed to have their precious treasures in safe keeping once more.

If it had not been for Woody, Guinny, Liam, Colleen, and Caelan, all those precious items might never have been seen again!

Thanks were also due to Miss Meghan, who had provided the WWB with her OWN instruments so that they could continue their tour. Now, her instruments were on their way back to her studio in Christchurch but - the exciting news of the moment - she would not be returning with them! Meghan was going to stay on with the WWB and travel to the US with them, where she would continue with the Band during her vacation time!

=======================


CLICK THE ARROW BELOW AFTER FIRST TUNE IS FINISHED PLAYING
(OR PAUSE FIRST TUNE)
Sunny sat wistfully by her bed, with pen and paper in hand. Then she began to write:
Well, Folks, we will soon be on our way back home, to be with you all again!

What a wonderful tour it has been! Oh, you'd have LOVED our final performance. We really excelled, and the audience was the largest we've ever played to, they came from all over New Zealand to hear us!

But first, I must tell you about all the excitement. Cooper's Porsche, all our brass instruments and most of our treasures we'd purchased in Wellington were stolen. We didn't know how we'd manage to complete the tour, but then, a wonderful music teacher came to our rescue, and loaned us her instruments. She also joined us in the Band. She plays ALL instruments, including Flute and Violin! She's AMAZING! She is coming to the States with us for her vacation. You'll have to meet her! Her name is Meghan.

Anyway, our two sleuths, Woody and Guinny, met up with some of Guinny's Federal Police friends, (same as our FBI) and they infiltrated the crime ring and raided them.

We got EVERYTHING back!

On another note, there's been a lot of romancing going on and several couples are 'going steady' - including ME! I met this nice boy from Canada. His name is Teddy.

Well, I guess I'd better go to bed and get my beauty sleep. But I wanted to finish this before we leave in the morning.

As the Maori people say, Mā te wā - ( 'Until next time')

Sunny Jackson.
Morning had dawned with a perfect blue sky, and they enjoyed a hearty breakfast before leaving in the coach for the last time.

They gazed longingly out of the windows as they drove to the Airport. Yes. One day, they would return to this beautiful land and its beautiful people.

Meghan looked forward to holidaying in the United States and Canada. Finbar was keeping his eye on her!Henry had a case full of photos, and Cooper was holding paws with Maggie, and thinking of all the places they would visit in his Porsche. He thought how his Mom would feel MUCH happier when he'd taken her for a burn in it!

The

Most Likely Lads

had their heads together, planning their next mischief, and Riggie was helping them with ideas!

The lovers were lost in each other and made certain they sat together on the plane. Maisy and Spencer were planning for their future, as were Bella and Brody, Grainne and Dylan, and Chloe and Diarmuid. Already Dylan and Chloe were figuring out how to convince their families to let them visit their heart-throbs in Germany!

DoozieMae was promising to visit Phantom in Canada. (Phantom wanted her to meet his Mother!) Also, Argyle was promising to move to Canada to be with Keeva!

Tobey couldn't wait to get home to his lovely wife, and Maddie and Finnegan were singing in harmony!

Guinny and Katie were planning a holiday together, and Clancy seemed to be absorbed in private conversation with Kysha. Bugsey and Hope were making plans too - ah, so many couples, and so many stories to tell. Tigger and Zoe were exchanging phone numbers, and others, including Vijay, Auggie, Benny, Alley, Kelsey, Blughz, Chester, Bridey, Jackie and Woody were making plans to visit each other. (Woody wanted to know if anyone would go fishing with him!)

In no time, they were being advised to fasten seat belts, as they were preparing to land. They were back home again in the USA with pictures to share, stories to tell, souvenirs to remember, but most of all, they had memories which would remain with them always -

Their Tour of New Zealand.




The party did not go long into the night as they had to be up early in the morning to be at the airport. It would be a long and tiring flight to Los Angeles, and many wished they were staying longer. But all good things must come to an end, and they were missing their loved ones back home.

Henry was taking pictures for their news bulletins back home, and Sunny still had to write her message to the families of the members, as she always did after a concert.

In the background, the Manager of the Hotel was piping some special music for them. It was known to most as THE MAORI'S FAREWELL. (Haere rä )

The poignant tune followed them as they wearily made their way to their rooms to sleep, and await the dawn.
FROM DYLAN

Hey folks, reflecting on our Dunedin performance, here are three pictures of us all which were in the papers this morning! We've seen them before, but gee, it was great to see ourselves in all the newspapers!

First of all, that great picture of our BALLET TROUPE!
Remember this one, of our CHORISTERS!
And finally,

THE FULL BAND!
I dedicate this adventure to three dear little friends who toured with the Wheaten Wagtime Band, and who sadly departed for the Rainbow Bridge during the writing of this adventure.

They continued their adventure with the WWB from the Rainbow Bridge, and will always be remembered, treasured, and missed by all those who knew and loved them.

BARNEY, BUGSEY and HENRY - you are forever in our hearts.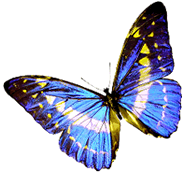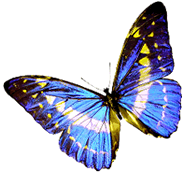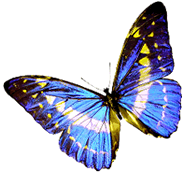 ALL RIGHTS RESERVED TO A P - 2010/11
THE WHEATEN WAGTIME BAND BIDS YOU FAREWELL!

If you have enjoyed this adventure, please show your appreciation by supporting the charity that inspired it:

WHEATENS IN NEED: