Copyright - A P 2008-2011
WHEATEN TERRIER ADVENTURES!
Please do click on the link below, and read about these dogs and the people who work so hard to save them and reintroduce them to a happy life?

Please make a donation to help further this vital work? Every little counts, and no gift is too small.

(ALL DONATIONS GO DIRECTLY TO S'WHEAT RESCUES - NOT TO ME)

Now, I hope you will enjoy the adventures, and when you see all these cute dogs, you'll surely 'fall in love' - just as I did.

A P
To learn more about S'WHEAT RESCUES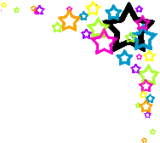 If you click on this link, it will take you to where you can make a donation using PayPal. Just click on the link below:
In 2005 I came up with the idea of doing some Cruise Adventures, featuring a Luxury Liner called the WHEATEN PRINCESS, on which dogs belonging to members of the Rescue Group would voyage to romantic and exciting places.

And so the idea was born, and began to become a reality.

The first Cruise was to the CARIBBEAN - released in 2006. This was followed by a second Cruise to HAWAII.


The third Cruise was to the MEDITERRANEAN and was completed in 2009. This is followed by a fourth, SEQUEL Cruise, 2010.


The fifth and final Cruise is now released in 2011, to the UK and
SPAIN.
I will be adding other creations of mine to this website, but I wanted especially to introduce the Cruises, and the Rescue Group which inspired them.
Back in 2002, I wanted to do something to support S'WHEAT RESCUES in the work they do to rescue Soft Coated Wheaten Terriers from Puppy Mills and other cruel environments, and rehabilitate, and rehome Wheatens that have been surrendered to shelters for one reason or another.
This work is very important to me because I am presently the proud owner of three Wheatens, and I have known the delight of having five in my life.
As I live far away in Australia, I decided that the best way to do this was to use my talents to create something that could help raise funds for this necessary work of love.
As I was in the process of learning to use PhotoShop, I experimented with a fantasy adventure for dogs belonging to members of the Rescue group - many of these dogs being ones that had been given a second chance at life by S'Wheat Rescues. I got the idea of a submarine in WW2, and had these dogs as crew members. I also included some cats, and one bird in the adventure.
Even
though
it is very rough in its presentation, I have added it to this website at the request of those whose dogs appear in the story.
TO GO TO THE CRUISES, CLICK ON THE LINK BELOW